I've been pricing out Laminators and Laser Printers because I want to try my hand at Foiling using my
Cricut Explore
to cut images that I print with a laser printer.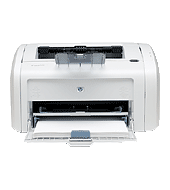 I was expecting to spend in the $150 - $175 range to get started but then I happened to come across a free HP Laser printer on a local Facebook auction site. I just printed a test page with it and once I get toner for it I think it will be perfect. I just ordered
toner
off of Amazon.ca for $11.00 . Not too shabby and if it doesn't work out the way I expect I can always re-list the printer on the auction site. I was originally going to order the
Brother HLL2320D
since they are under $80 at Amazon.ca
I also managed to pick up a
Scotch Thermal Laminator
last week for $40 and now I just need to order some
Deco-Foil
. I can't wait to get started!